One Piece Up & Over Doors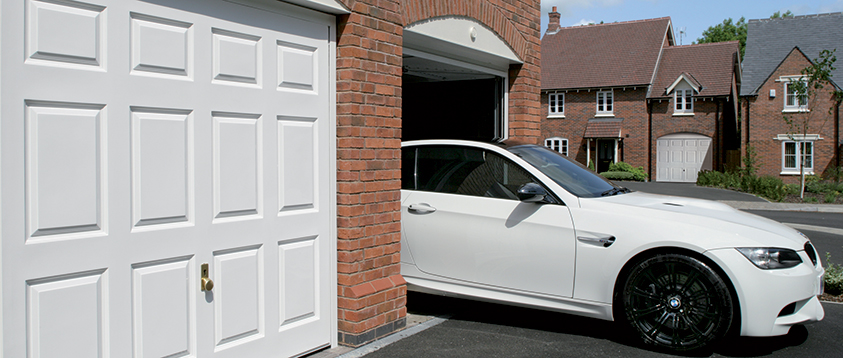 One Piece Up & Over Doors
The one piece up and over garage door has been the most popular type of garage door in the UK for many years. The simplicity of operation and diversity of panel design is one key factor. Up and over doors are available in two main operating mechanisms, canopy and retractable. Canopy doors have tracks on the main legs and when open, a proportion of the door overhangs into the driveway – hence canopy, whilst retractable doors have horizontal tracks which run back into the garage enabling this door to be suitable for motorisation.
Why choose our One Piece Up & Over Doors?
Choice of finish – Available in single skin steel, wood or GRP
Increased security – Upgrade to 4 point locking on our retractable model
Choice of styles – Comprehensive range available to suit both modern and traditional homes
Cost effective – Starter range extremely competitive in price
Operate using your phone – Upgrade to our Nold or Somfy Connexoon interfaces
For more information or advice on finding the perfect garage door for you, please give us a call or visit our showroom in Chester to speak to our experienced team.